Here's my first "real" flight with Digital Aviation's awesome new Fokker 100. This is Air Niugini flight 85, AGGH-AYPY, a long overwater flight. It had a few interesting moments, between me learning this very complex airplane and the weather...
The only edits done on these shots are cropping off the menu bar and resizing them down to 1024 wide. Native resolution is 1680x1050 on a 22" monitor. The video card is a Geforce 8800GTS 512MB, running 16xS anti-aliasing and 8x anisotropic filtering.
Loading up at a very rainy Henderson Field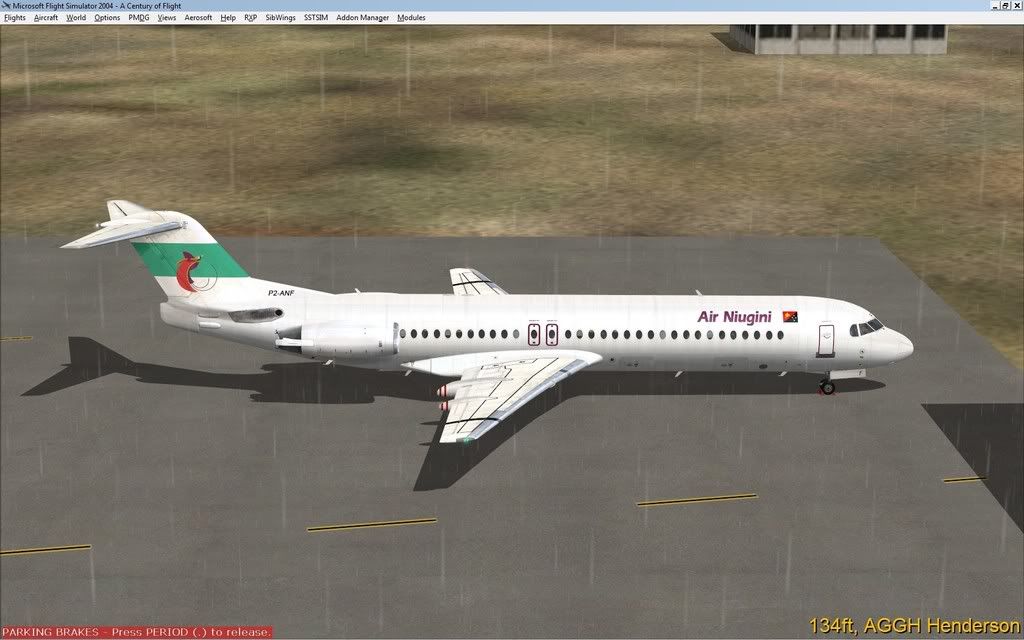 Setting up the FMC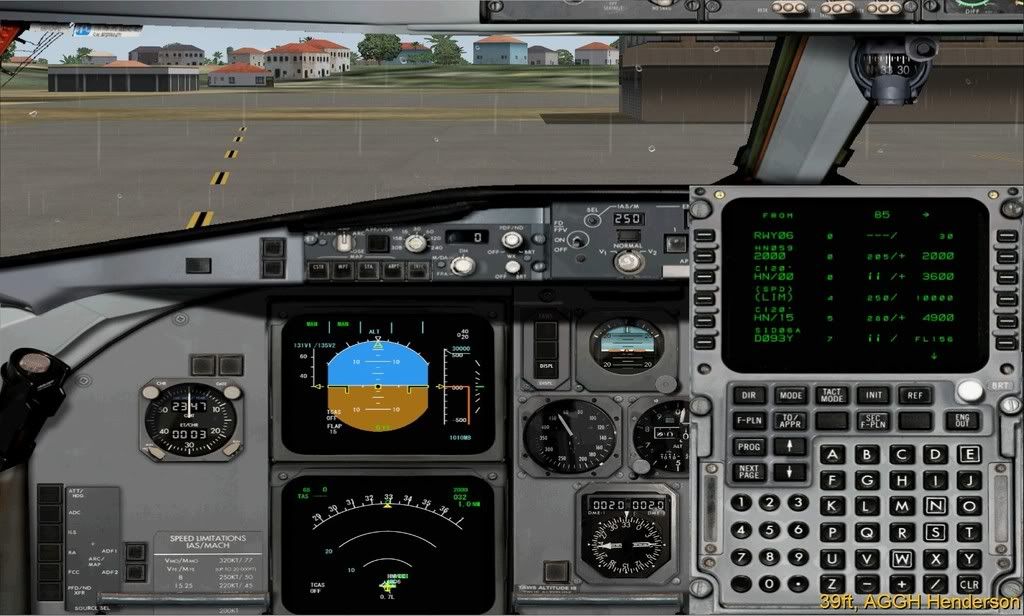 Takeoff, and immediately the rocking and rolling starts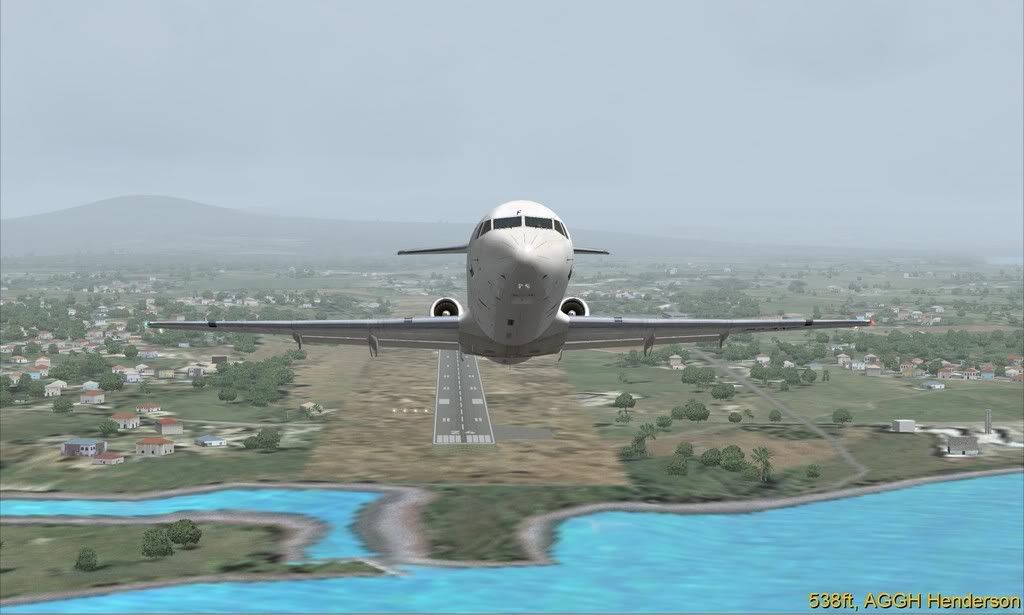 Man, that is a LOT of red on that radar...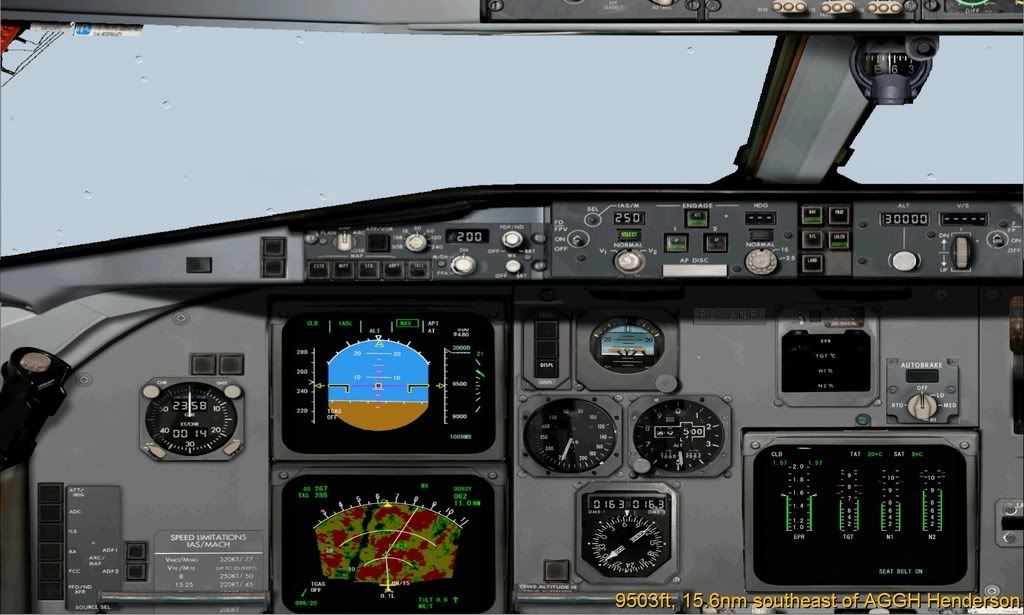 ...ok, that explains it (anvil cloud)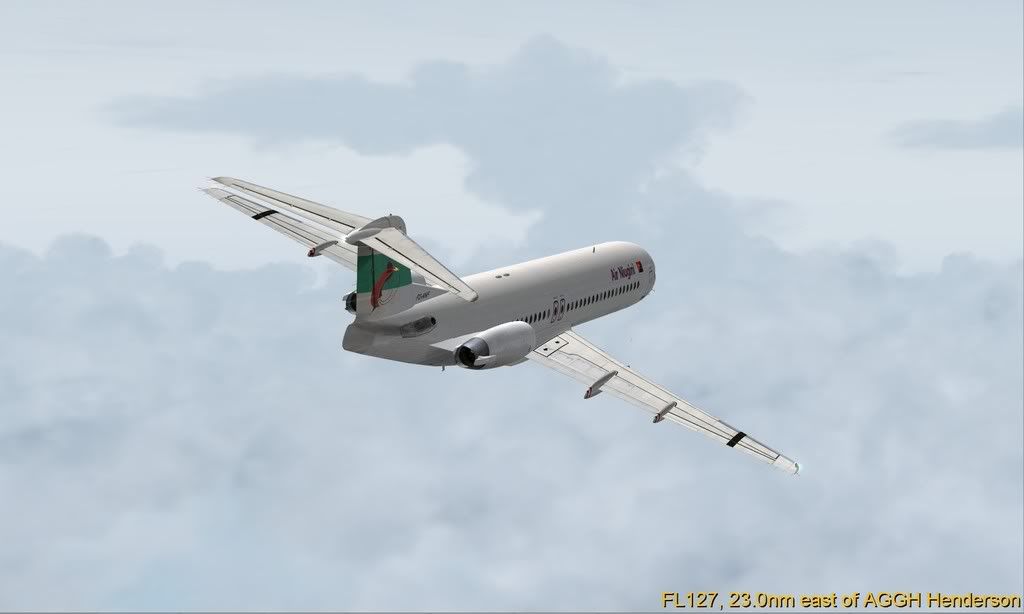 Closeup view of the low six of the F100 showing the texture details
Leaving Guadalcanal behind for a long overwater stretch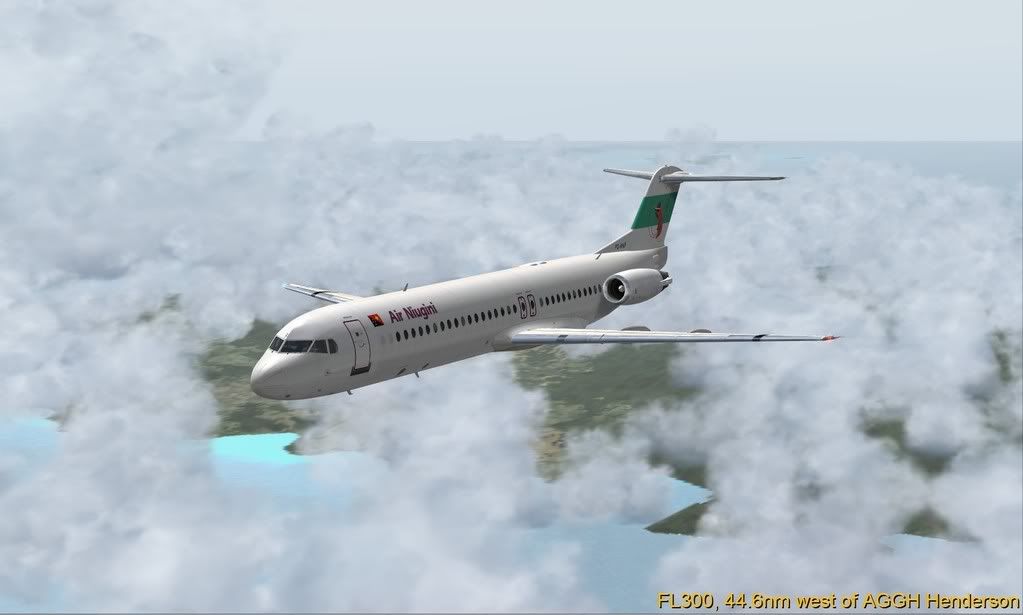 Keeping a nervous eye on my fuel...I'm going to arrive at Port Moresby with only 800 kg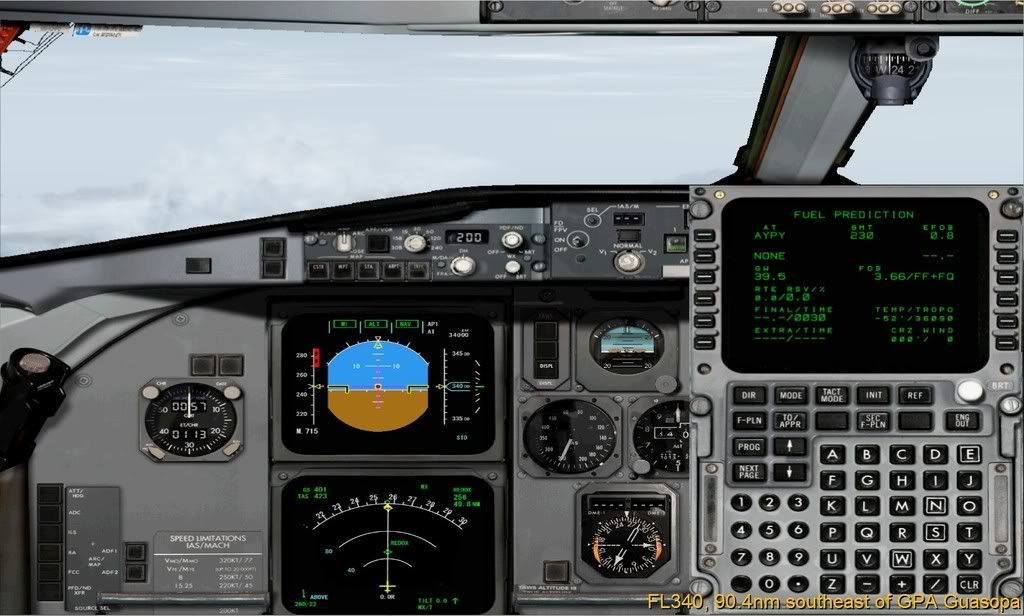 Finally, land, the southern tip of Papua New Guinea
Turning toward Port Moresby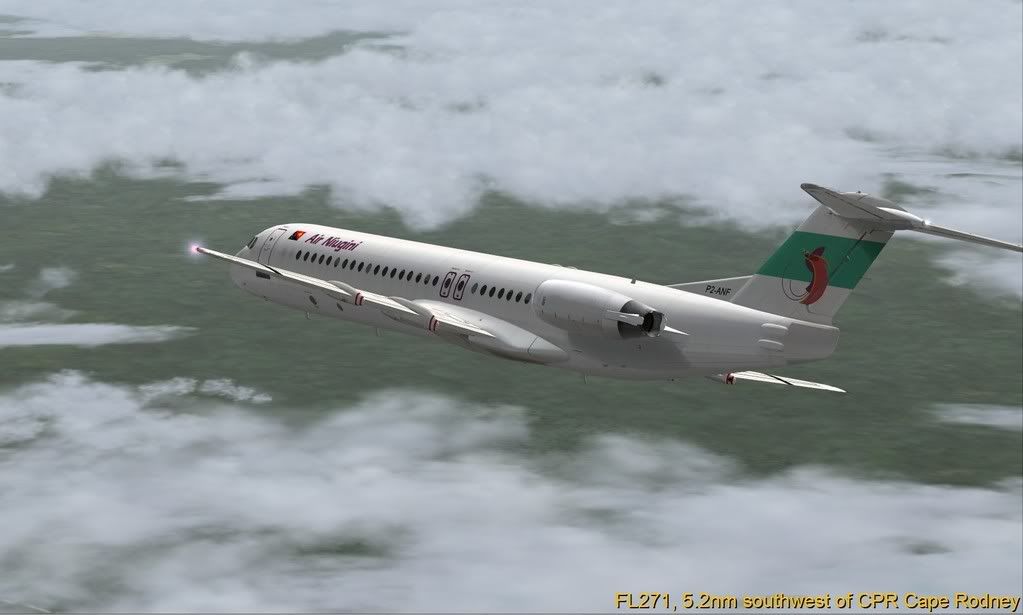 Another view of the turn, showing off how good the textures look
The instantly-recognizable F100 tail-mounted speedbrake in action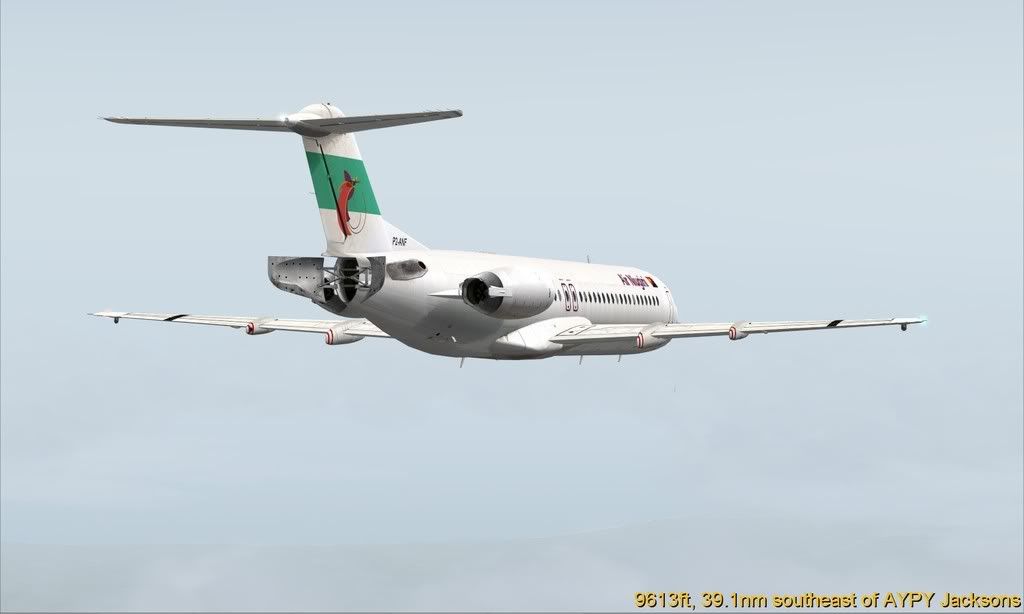 On the localizer for 32R at AYPY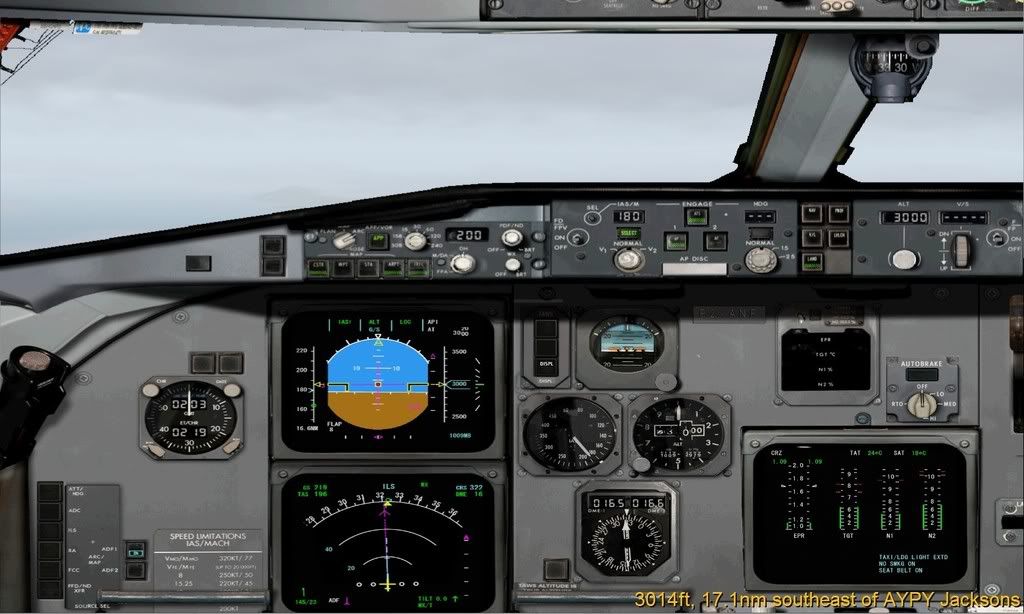 Flaps 42, slowed to Vref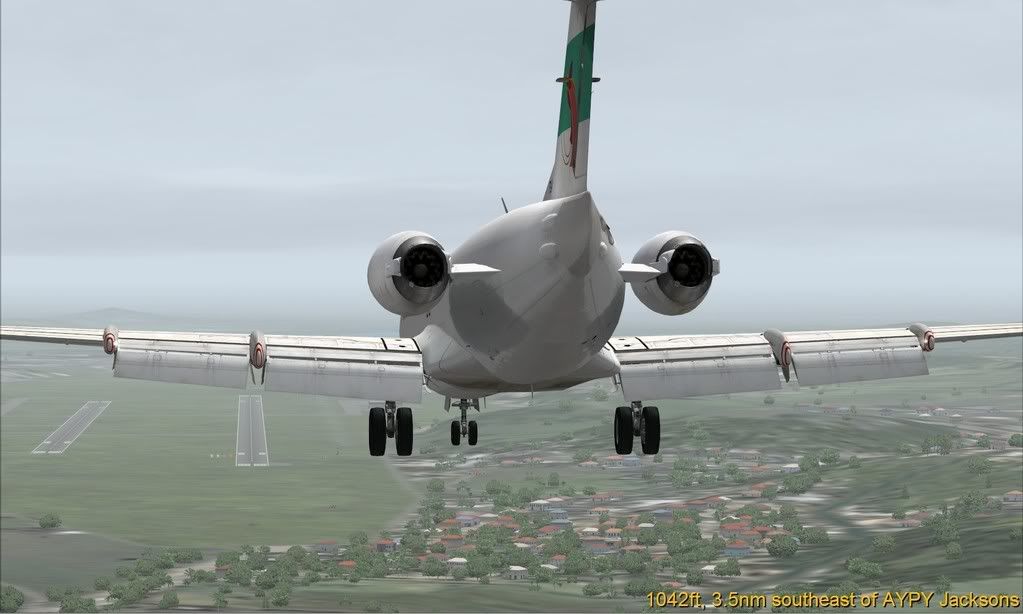 Short final view from the office
On the rollout, lift dumpers and thrust reversers deployed--this thing stops FAST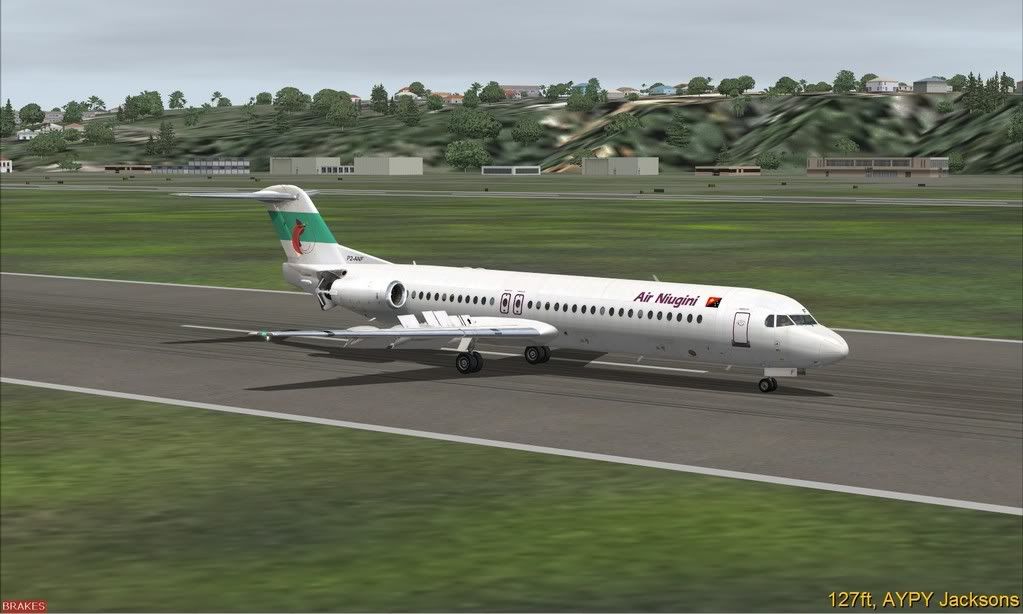 At the gate, time to unload!