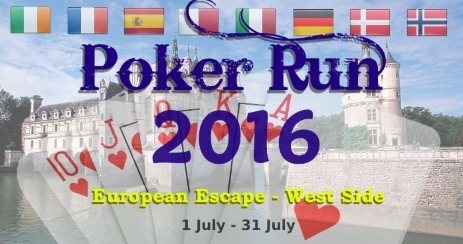 Welcome to Poker Run 2016- European Escape - West Side! Put on your best poker face and see if you can come up with the best poker hand. There are 7 flights to do. After each flight a new card is drawn for your hand. After you have all 7 cards, just select your best 5 card poker hand and submit it.
Your current hand can be viewed at any time:
http://air-source.us/operations/poker_run/poker_run.php
To obtain the Flight Passes, visit the AirSource Crew Pass Gateway and enter the search word
POKERRUN2016
.
Purchasing Cards: Running out of time to finish the flights? Don't have time to do the flights but still want to participate? You may purchase your poker cards for v$1000 a card.
Route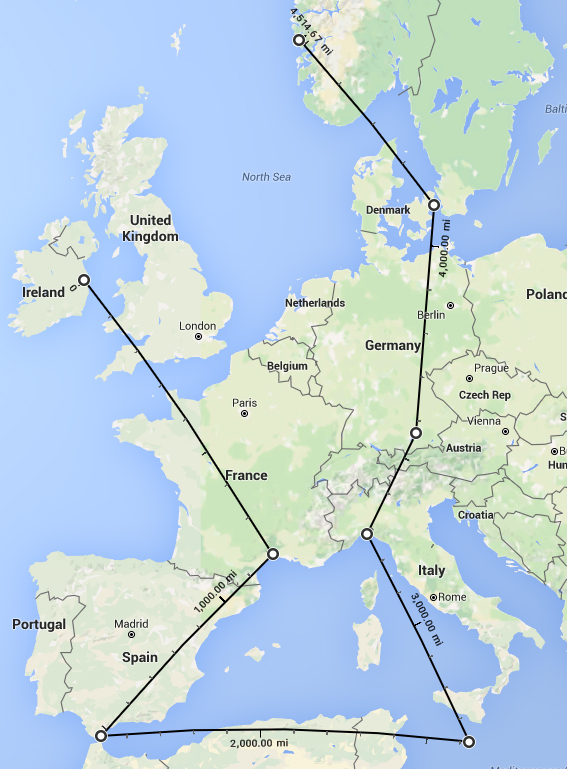 EIDW - Dublin airport, Dublin, Ireland
LFMT - Montpellier-M??diterran??e Airport, Montpellier, France
LXGB - Gibraltar International Airport, Gibraltar, UK Territory
LMML - Malta International Airport, Luqa, Malta
LIMJ - Genoa Airport, Genoa, Italy
EDDM - Munich Airport, Munich, Germany
EKCH - Copenhagen Airport, Copenhagen, Denmark
ENBR - Bergen Airport, Bergen, Norway
7 legs, approx 4515nm
You may fly the Air-Source approved aircraft of your choice
Rules
All flights must be flown using myAAS
Flights are to be flown between 1Ju16 and 31Jul16
Awards
Everyone participating in the event (must submit a hand) will receive a logbook award. Also the following bonuses for the best hands:
1st Place: v$30,000
2nd Place: v$20,000
3rd Place: v$10,000
All flights pay an additional v$1000 each.
Most of all, Have Fun!
Please note: I think I have it fixed but, due to the conversion to the Crew Pass system, I may need to make a quick change to the game page to get it working correctly.